Ballroom Dance Lessons
Lillydale
Arthur Murray St. Paul
Learn to dance
Never miss out on another dancing opportunity again! Whether you just want to survive on the dance floor or stand out in the crowd, learning to dance has never been easier.
Believe it or not, most students start as total beginners. By using our proven method, our team of certified instructors will help get you on the dance floor in no time. You'll even be dancing on your very first lesson!
Walk In, Dance Out ®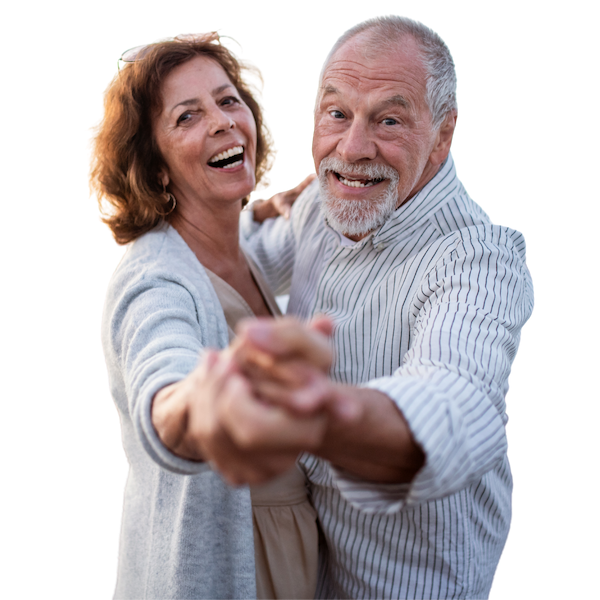 Dance Lessons Lillydale
Looking for ballroom dance lessons near Lillydale, MN? Look no further! Located near beautiful Lillydale, not far from the Summit Brewing Company and the Pool and Yacht Club, we teach dance lessons for the greater Twin Cities area.
Arthur Murray has been a staple in the community for many years, and we look forward to teaching Lillydale to dance for many more years to come.
Whether you're looking for a Waltz, Swing, or Foxtrot, or maybe a Salsa, Tango or Country Two-Step; with over 30 styles of dance to choose from, we've got you covered. No matter the occasion.
Get started with ballroom dance lessons near Lillydale today and see what dancing can do for you!
New Students
What to expect on your first lesson
After answering a few questions about your goals, aspirations, and the look and feel you'd like to have, you'll be guided through a few basics by one of our highly-trained instructors.
You'll start to learn to dance on your very first lesson, and leave with a plan of action for the next few sessions.
At Arthur Murray, we've developed a fool-proof method to help you learn to dance the quickest way possible and achieve your goals.
Studio Info
Address
Contact
Hours
Monday - Friday: 1pm - 10pm
Saturday: 9am - 5pm
What our clients are saying...
Dancing at Arthur Murray is a wonderful way to learn to dance. The staff is full of such talented dancers and such amazing teachers. The studio is such a welcoming community - I've made so many dear friends there. They can teach anyone (even the most awkward person!) to dance. It's clear that dancing and teaching are their passions. Through them, I found my joy and my passion...Go take lessons from them NOW!

This is my happy place...a place to come to forget your worries, it's a place full of love and support, I always look forward to my time at Arthur Murray and I always leave feeling great. Dance is a wonderful thing because it combines fun, fitness, being social, creativity and boosts your confidence in everything you do, I would highly recomend Twin Cities Arthur Murray to anyone.

Arthur Murray is pure joy and a great challenge if you want it to be! The staff and students are some of the most supportive and kind people I've met. If you have a love of dance or need something positive and uplifting in your life then you need to come give it a try...It lifts the spirit, it's fun, it's a great workout but truly the best part of coming to Arthur Murray is its teachers and the students!